Jesus the Missing Years
Jesus the Missing Years: the proof of where He was, what He was doing and why it was kept a secret.
An intensive search and study of The Dead Sea Scrolls and other ancient documents provided proof of why and where a place was prepared in the wilderness for Jesus. We found the ruins of where He was secluded and learned why it was kept a secret.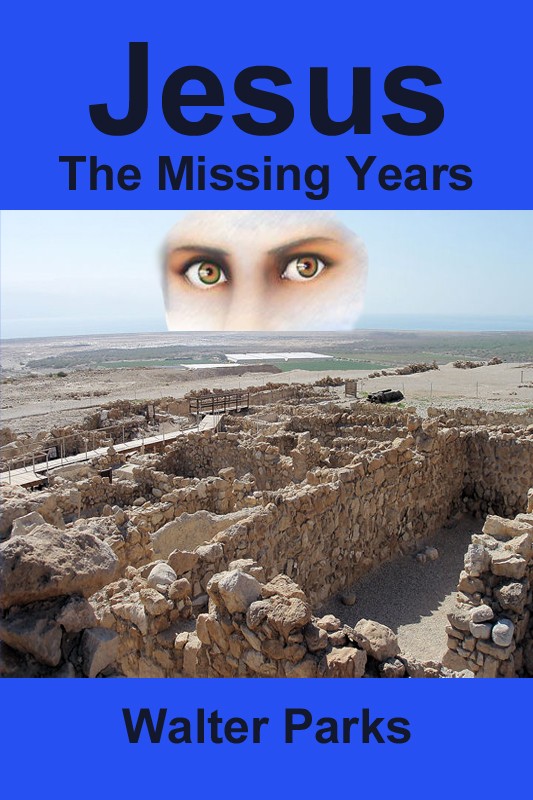 Many have speculated where he was and what he was doing during these "missing years", but no one has presented any convincing evidence for any of the speculations.
I became very interested in not only where he was and what he was doing, but equally interested in why the Bible does not mention Jesus during this time.
In seeking the answers, I searched the Bible and many other ancient documents.  I studied the works of the Jewish historian Flavius Josephus, the Jewish philosopher Philo of Alexandria who lived in Egypt, the Roman writers, Pliny the Elder and Hippolytus, the Greek philosopher Dio Chrysostom, and many more.
I studied many great documents that were written by unknown authors – especially those that became parts of the Dead Sea Scrolls found in Israel between 1947 and the 1950's, and those that were incorporated in the Nag Hammadi Codices found in upper Egypt in 1945.
I believe that I learned where Jesus was and what he was doing.  And I learned that the activities of Jesus during these missing years had been wrapped in secrecy because of his isolation and because of the religious rivals of the time.  His activities continued to be kept secret after his death because they were considered dangerous for his teachers and followers during those turbulent times.
http://www.amazon.com/Jesus-The-Missing-Years/dp/B008BIMJ…
So where was Jesus?
My research and studies provided the answers.  I found where God gave instructions, through His Prophets Isaiah and Malachi, for the preparation of a place in the wilderness for His Son Jesus. The instructions were followed. A place was prepared.  We have found the instructions that were followed to so seclude Him.
After appearing in the Temple at age 12 Jesus was taken to this secluded place in the desert.  It was there that He was prepared for His ministry.
We have found the scrolls that He studied and the ruins of where He studied.
We have learned why His being there and the so called missing years were kept a secret.
This is a Bible Story that fills in the missing years of Jesus and is greatly enhanced with findings from the Dead Sea Scrolls and many other ancient documents. It describes the formation of the parables of Jesus and gives insights into prophecies for our future.
Jesus the Missing Years invites readers and listeners to see and hear how and where the preparations for Jesus were made; to see photographs of the ruins of his place in the wilderness; to see computer generated re-constructions; and to read some of His scrolls pieced together from thousands of ancient fragments.
We have gathered and include dozens of photographs relating to this secretive period of His life. This is available as Paperbacks, eBooks and Audio books at Amazon.com, Audible.com, iTunes, Barnes and Nobel, Apple, Sony and most places where books are sold.
Comments are closed