Description
Description
Life and the Universe

 Just what is life?  What do we really know about God?  What do we really know about the universe?  Is there intelligent life out there?  Are we likely to encounter aliens in our lifetime?
Is there more than one universe?  Will parallel universes soon be proven beyond a shadow of a doubt?
These are just some of the questions that two friend have been asking since we were in grammar school together over 70 years ago.  We have continued to speculate with each other about life, the universe, and the great unknowns that cause mankind to be such a special species here on earth.
We have been living in different states, Mississippi and Florida, since high school graduation.  One of us became an aerospace engineer and later a Vice President at Lockheed Martin Aerospace Company.  The other became a trial attorney and went into private law practice. But we still meet, write, email and discuss our evolving thoughts and ideas.
We recently decided to meet in Homosassa Springs Florida for a few days to chat about our ideas and see just what we really think about the answers to all the great questions of life and the universe.
And although we did not discuss it outright, it was obvious that we may have been motivated to have this meeting because of increased interests in seeking answers to the questions: do we have souls and if so, is there an afterlife.
We met in the wilderness of the springs to discuss and try to find the best answers available based on what mankind has learned to date and based on the life long questioning of two very curious old men.
A series of modern day scientists and physicists from Einstein to Hubble to Heisenberg to Kaku to Hawking have postulated theories in an attempt to answer our most complex questions.  Their once unconceivable theories are rapidly becoming acceptable and practical as billions of dollars are now being spent to test and prove the validity of their theories.
We collected their findings and theories and drew our own conclusions about Life and the Universe and are publishing them in this book.
We tackle some of the biggest questions of mankind with the confidence that we can arrive at the truth and convey that truth in comprehensible narrative.
We felt that our findings and understandings would be of general interest to a wide audience, especially the 79 million baby boomers in the United States.  We also thought that young people who are just beginning to form their opinions of life and the universe would find our materials interesting and useful.
We hope you enjoy our efforts and even if you cannot agree with all of our conclusions we hope this book will stimulate you to continue to seek the truth about everything that is important to you.
We are awed at the enormity of our universe.
We have walked in the forests and by streams and are awed at the great variety and complexity of life here on earth.
When we look into our deep oceans we see extreme life forms living even in the very hot volcanic vent flows from the ocean floor.  Some of these life forms look like monsters from our imaginations.  We have provided pictures of these alien creatures in the book.
We have found life in the extreme arctic conditions at the poles.  Life here on earth occupies all environments no matter how severe.
Alien Life
This suggests that we should therefore expect life on essentially all of the trillions of planets in our universe that have life acceptable temperatures.
We believe that we will soon learn that millions if not billions of these alien life forms are intelligent; and thousands if not millions are more advanced than are we.  It's just a matter of statistics and the older age of so many of the planets.
All of our speculations lead back to the question: is there a God.
We attempt to provide our views and the science on which we base our views.
We hope that our efforts will, to paraphrase Oliver Wendell Holmes, stretch your mind with a new experience and perhaps change your life.
Reviews (0)
Returns & Delivery
Returns and Exchanges
There are a few important things to keep in mind when returning a product you purchased.You can return unwanted items by post within 7 working days of receipt of your goods.
You have 14 calendar days to return an item from the date you received it. 
Only items that have been purchased directly from Us.
Please ensure that the item you are returning is repackaged with all elements.
Ship your item back to Us
Firstly Print and return this Returns Form to:
30 South Park Avenue, San Francisco, CA 94108, USA
Please remember to ensure that the item you are returning is repackaged with all elements.
For more information, view our full Returns and Exchanges information.
Related Products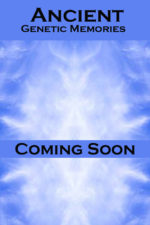 Quick View
Coming Soon
We humans have ancient genetic memories that we have inheirted from our ancestors.
They are a part of our instincts.
This book illustrates how our genetic memories function.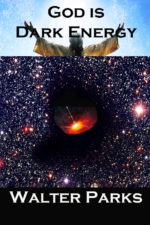 Quick View
God is Dark Energy

 I grew up in the Bible Belt of Mississippi and the Christian beliefs were instilled in me from the very beginning. But my astrophysics education and career in aerospace made me begin to question just who God really is.
Ancient fossil finds and the growing beliefs in evolution convinced me that the Bible stories of creation could not be taken literally.
I needed to know who and maybe even what, God really is.
My search revealed to me that the scientific God of creation; the creator of the universe and everything in it was Dark Energy.
Come with me and take a look at the scientific evidence.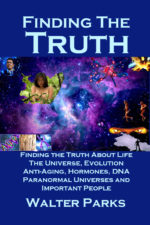 Quick View
Coming Soon
UnKnownTruths Publishing Company was formed to conduct research and publish true stories of the unusual or of the previously Unknown or unexplained.
This book summarizes some of the truths we have found. It is in development and will be available soon.