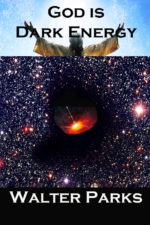 Quick View
God is Dark Energy

 I grew up in the Bible Belt of Mississippi and the Christian beliefs were instilled in me from the very beginning. But my astrophysics education and career in aerospace made me begin to question just who God really is.
Ancient fossil finds and the growing beliefs in evolution convinced me that the Bible stories of creation could not be taken literally.
I needed to know who and maybe even what, God really is.
My search revealed to me that the scientific God of creation; the creator of the universe and everything in it was Dark Energy.
Come with me and take a look at the scientific evidence.
Creation and evolution of man and answers to ancient mysteries such as where did Cain get his wife; what proof do we have of Adam's first wife, Lilith.