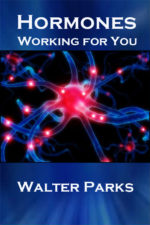 Quick View
Hormones, Melatonin, Testosterone, Human Growth Hormone

 Medical science and the unraveling of the human genome have given us new understandings now allow us to significantly increase our healthy longevity.
The purpose of this book is to describe the major problems caused by the decline of our hormones with age and to describe what we can do about it.
We now know how to prolong life by decades.