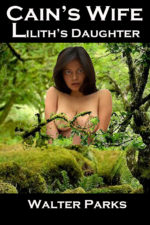 Quick View
Cain's Wife Lilith's Daughter in Land of Nod  
The enduring question has been: "Where did Cain get his wife?" Cains Wife Liliths Daughter provides the answer.
This story of Cain's Wife is my initial attempt to reconcile the Bible with the undisputable scientific evidence for creative evolution. I have combined 4 sets of information: The current Bible, the old Bible before the major changes in late BC and early AD, other Ancient Literature, and the scientific facts of creation/evolution.
The Bible gives 2 accounts of the creation of Adam and Eve. The Bible actually describes the creation of 2 women for him. The first was Lilith (Genesis 1:27) but her name was removed from the current Bible.  However her name can be seen in the older version of the Bible that existed before later day changes were made.
Learn the facts.
Religious views of the ancients, of Jesus and of Satan that still affect us today.